Your Guide on the NEXT Furniture Sale for 2023
Looking to update your home? Next is a top choice for quality furniture. With sales happening every season, it's easy to find the perfect sofas, dining tables, and more to fit your style.
This guide will help you know when to shop, what to look for, and how to get the best deals during each Next sale.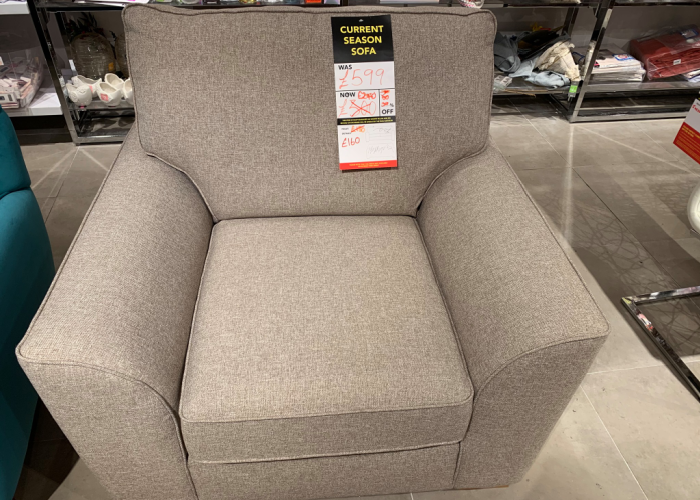 What is the Next Furniture Sale?
For those on the hunt for high-quality furniture that combines both style and luxury, the Next furniture sale is an event that should be on your radar.
Whether you're targeting a living room makeover, a new dining room setup, or upgrading any space in your home, Next provides a vast range of options.
When Does the Next Furniture Sale Happen?
Next is known for its prominent sales, held four times a year. Each season delivers a comprehensive range of offers and discounts, making luxury furnishings more attainable.
Spring Sale: The spring sale offers furniture pieces suitable for a seasonal refresh, from light sofas to contemporary dining tables.
Summer Sale: During the summer sale, you can expect to find items that align with the season's trends, providing your space with a fresh look.
Autumn Sale: The autumn sale showcases a collection of furniture pieces, such as comfortable sofas and sturdy dining tables, that fit the season's vibe.
Winter Sale: The winter sale, one of Next's biggest, provides an extensive selection of products, concluding with the popular Boxing Day event.
Tips for the Next Furniture Sale
To benefit most from the Next sales, preparation is crucial. Here's a guide:
Pre-sale Scouting: Visit the store a day before the sale begins. This gives you a chance to find furniture sets and pieces that will be on sale.
Early Arrivals: Aim to be there by 6am to ensure you get the best selections.
Plan Your Route: Organise your visits, starting with the largest shop to see a broad range of items.
Ready to Roll: When you find the ideal dining table set or sofa, have a mode of transportation arranged. Purchases often require immediate pickup.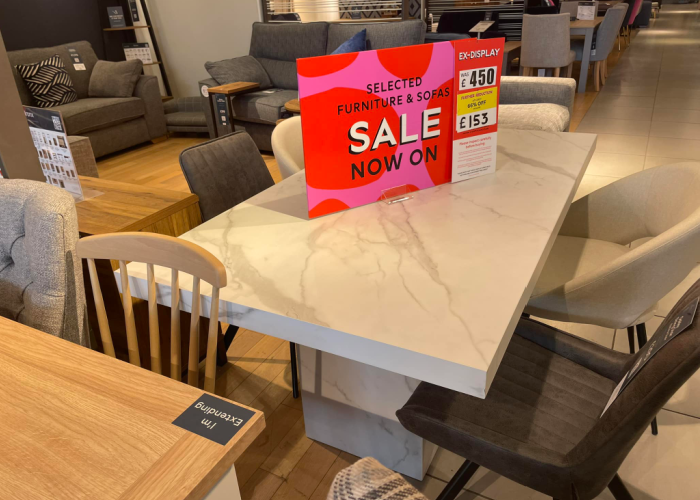 What Else Is Up For Grabs?
Apart from furniture, the Next Sale features other categories. You can secure deals on clothes and homeware, allowing every part of your home to showcase top-tier style.
For early access to these categories, consider the getting a VIP slot, this grants early access to the clothing and homeware sale.
Final Thoughts
The Next furniture sale is a great chance to refresh every room in your home, from the living room to the dining room.
And it's not just furniture! Next also has clothes and homeware in their sales. For those who want a head start, check out the VIP slots for early access.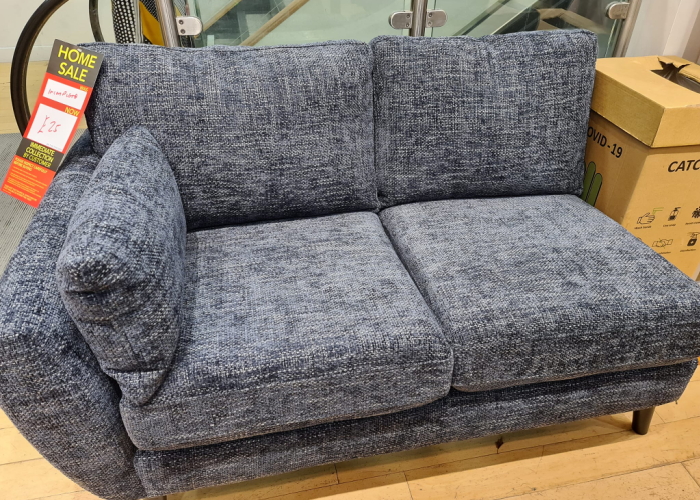 Frequently Asked Questions
In this section we answer your questions about the Next Furniture Sale.
When is the Next furniture sale for 2023?
The Next furniture sale takes place seasonally, four times a year: spring, summer, autumn, and winter. Specific dates will be announced closer to each sale period.
What kind of furniture can I expect in the sale?
You can find a vast range of items including sofas, dining tables, chairs, bedroom sets, and other essential pieces for every room in your home.
Are there any furniture items exclusively available during the sale?
While the Next sale features many regular items at discounted prices, there are often exclusive furniture pieces or sets introduced just for the sale.
Can I shop the sale online?
Yes, the Next furniture sale is available both in physical stores and online. Some promotions might even start online a day or so before they're available in-store.
Is it just furniture on sale, or are there other products too?
While furniture is a highlight, the sale also includes clothes, homeware, and other products to upgrade your home and wardrobe.
How long do the sales typically last?
The duration can vary, but each seasonal sale usually lasts until stock is depleted. It's always best to shop early to get the best selection.
Is there a limit to how many items I can buy during the sale?
Generally, there's no set limit, but it's wise to confirm with Next customer service if you plan to make a large bulk purchase.
How do the furniture sale prices compare to other retailers?
Next is known for offering competitive prices, especially during sale periods. However, it's always a good practice to compare prices with other retailers for the best deal.